2013 Royal Adelaide Show Results
SUPREME INTERBREED PEN OF 3 RAMS
SUPREME ALL BREEDS BREEDER'S GROUP
SUPREME WHITE SUFFOLK EXHIBIT (GRAND CHAMPION EWE - W 122901)
RESERVE SUPREME SHORTWOOL EWE
MOST SUCCESSFUL EXHIBITOR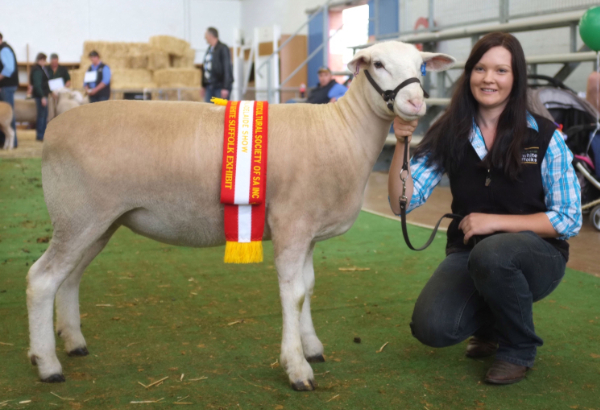 Wingamin 122901. Champion ewe at Bendigo, Hamilton and the Royal Adelaide Show. Supreme Shortwool ewe at Hamilton Sheepvention and Supreme White Suffolk Exhibit and Reserve Supreme Shortwool ewe at the 2013 Royal Adelaide Show.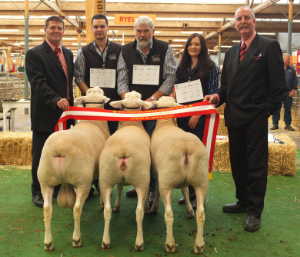 Supreme All Breeds Breeders Group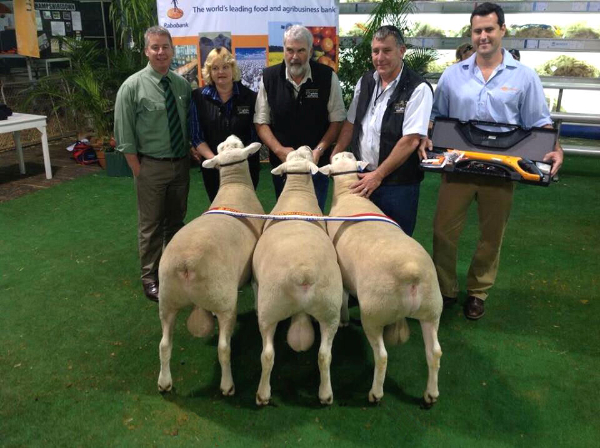 Wingamin 122676 (Senior Champion ram, Hamilton Sheepvention) Wingamin 122814 and Wingamin 122714 (Senior Champion ram & Supreme White Suffolk Exhibit, Bendigo. Retained in our stud) Winners of the Interbreed Pen of 3 rams competition.

2013 Hamilton Sheepvention Results
Senior Champion ram - Wingamin 122676
Champion ewe
Reserve Champion ewe
Supreme Interbreed ewe (against 6 breeds)
6 firsts including both group classes
Most Successful Exhibitor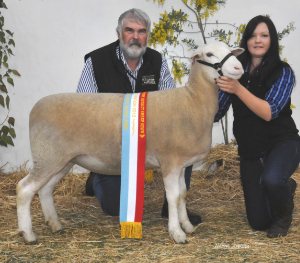 2013 Australian Sheep and Wool Show Results
Senior Champion ram - Wingamin 122714 (retained)
Grand Champion ram
Champion ewe
Supreme White Suffolk Exhibit - Wingamin 122714
7 firsts including both group classes
Most Successful Exhibitor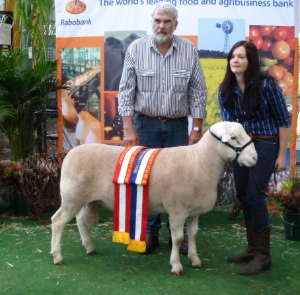 Wingamin 122714
Senior and Grand Champion Ram
Supreme White Suffolk Exhibit